My name is Dorothy Farbo. I am 69 years old and sentenced to Life Without Parole.  I am presently housed at SCI Cambridge Springs, a minimum-security prison with 26 years in on this sentence.
The woman I am today ventures far from the trauma/ICU Nurse I once was.  None of my degrees could prepare me for the sadness, isolation and remorse I feel every day. The sadness I brought to both families.
I could have walked out of the house, called police or family, but in an instant of desperation, I fought back, and in that instant, I took my husband's life.  That choice will be in my heart mind and soul forever.
Even now writing to you I feel guilty asking for help. How can I ask for my life back when my victim's life is gone? I pray one day the family can forgive me. I'm so sorry for the pain I caused. I am responsible for that pain. I try to forgive myself – somedays I'm successful.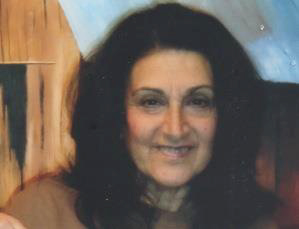 I stay positive, pray so I don't go crazy and help as many people as I can.  Nothing can make up for what I did – but allow me to move forward.  I want to be that good neighbor, employer, a positive force in my community.
I'm healthy with a strong mind. I want to contribute and support myself. Allow me to make up for what I did and move forward.
Please help. Consider HB 135/SB 942 for possible parole for life sentenced individuals. I want to lead a productive positive life.
Sincerely,
Dorothy Farbo
View Original Letter →    |  View Dorthy's Resume →